Welcome to the Urban Mass Media Group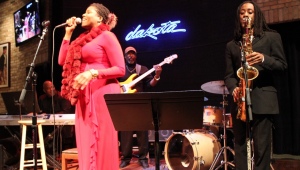 Urban Mass Media Group (UMMG) is a leading urban media service-reaching households through digital cable and new media networks. UMMG goal is to provide multimedia content encompassing video, audio and enhanced graphics to consumers of urban music, arts and culture. UMMG operates BMA Cable Networks distributed to 500, 000 subscribers on Comcast Cable Networks (Digital channel 937) our UMMG companion website, www.blackmusicamerica.com is a top 5 listed Black music site in major search engines.
The UMMG market expertise, outreach and program distribution through multiple media platforms enhance and expand communities outreach within the growing diverse markets we serve.
UMMG is proud to provide marketing options for products, programs and services within our integrated multimedia platforms to communicate client messages to diverse communities.
BMA Profile

---

Urban Perspectives Marketing Promo

---

BMA Aerial Demo

---

US Bank Food Vendor Spotlight

---
---
BMA Audience and Coverage:
• 25-54 diverse communities, 60% female to male audience
• Available to over a quarter-million Twin Cities residents
• Established cable TV and music services with BMA Channel 937
• Exclusive entertainment (adult urban music, original video spotlights, lifestyle shows)
• 150,000 monthly site visitor, top 5 search engine listing (BlackMusicAmerica.com)
• Extended social network marketing platforms on Facebook, Youtube and Twitter